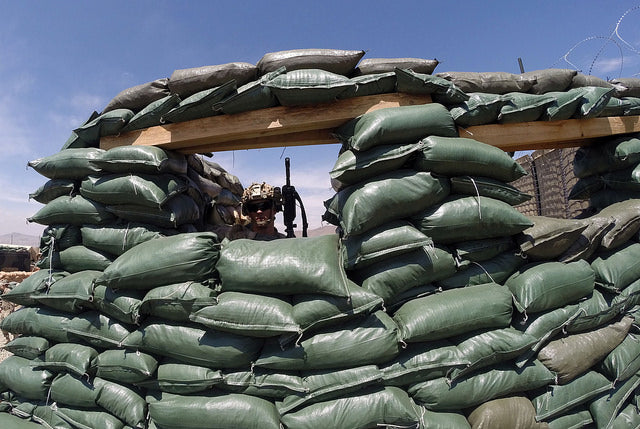 Tom Coffey's Spartan Conditioning Sandbag Program
Spartan Conditioning Sandbag Workout - 90 days of intense sandbag strength and conditioning workouts!
SGPT Online presents our must rugged and intense functional training program to date!
Created by Former Army Ranger and SGPT Fitness Expert Tom Coffey, this is Spartan Conditioning!
Over 60 pages and 90 intense, hard hitting workouts! Training that can be completed with the most austere gear on the planet. A bag and some sand.
Operators are deployed to the harshest places on earth, they need to be prepared at all times. Finding the proper tools means getting creative and working out with what they have.
Sandbags are awkward, hard to grip and the weight shifts. This makes it the ideal tool for a functional athlete to train with.
Sample Workout:
Day 1- Short/high intensity circuits
(1) Complete as many rounds as possible in 6 minutes of: 8 sandbag swings 6 sandbag front squat 4 burpees.
(2) Complete as many rounds as possible in 4 minutes of: 6 sandbag clean and press 6 air squats 2 jump squats 30 foot bear crawl.
The sandbag is a staple of military life. They are used in hundreds of applications. Made by hand and carried over distances. It's the ideal tool to improve core strength, grip strength, conditioning and endurance. 
Get to WORK!
---
---
More from this collection