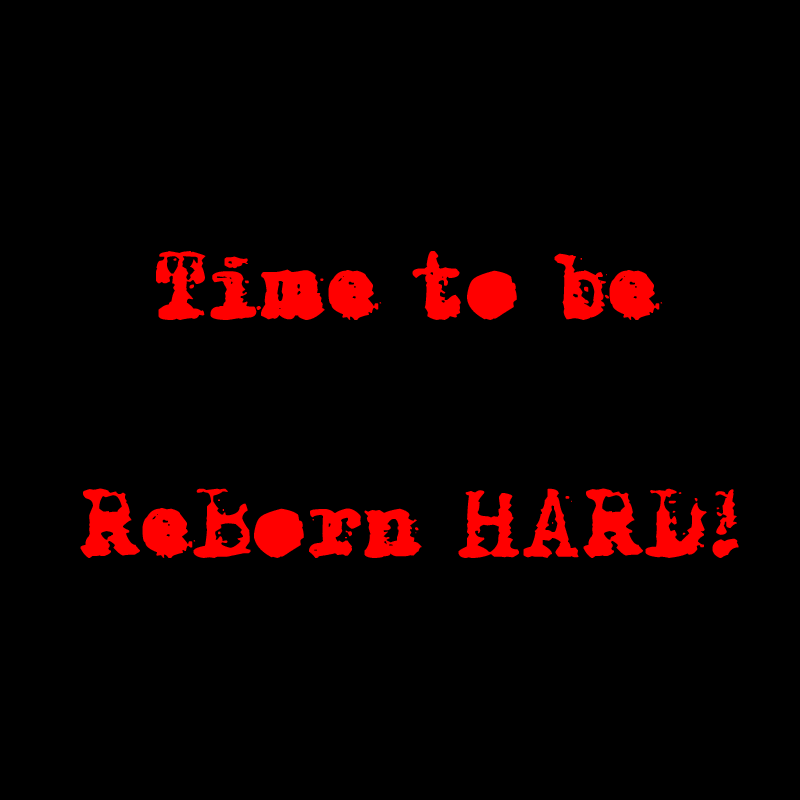 SGPT 180 Day ReBorn HARD Challenge!
HERE WE GO!!!! 180 Day Challenge IS BACK!!!
March 21st 2021 We are launching our most advanced and most versatile 180 Day Training Program EVER!!! 
180 Day ReBorn HARD Challenge. 

It's time to get hyped. Let's F'n GOOOOO!!!!
Spring is coming. You can feel it in the longer days. The warmer breezes. It's time to TRAIN!!! Train harder then you ever have in your life! Time to be REBORN HARD!!

180 Days of Workouts! 4 Cycles of Training! Strength. POWER. Endurance and Mental Toughness. 

Here's the Details!!

We will program so this can be done with the SGPT Minimalist Kit (Pull Up Bar, Sandbag, Step Up Box and Ruck Pack)
OR the Full Battle Rattle Gym Kit. NEW Resistance Band Mobility and Speed Drills! 
Train from home or train at the gym. Train from anywhere. Adapt Improvise and Overcome!! 
The Phases of Training!

Phase 1: The Foundation! Goal Setting and Focus

The First 6 Weeks kick off with our classic combination of Strength and Grinder PT. We will provide nutrition maps to cut weight, bulk up or maintain performance. 

Phase 2: Explosive POWER! Targeted Training and Hard to Kill Movements

Next we launch into the explosive POWER Phase. Adding in NEW Explosive Movements with Bands, Sandbag Drills and Weights. 

Phase 3: Endurance and Mindset. Never QUIT!

Endurance phase will take you to the next level. Incorporating Strength and Power and adding in distance and stamina. You will become a MACHINE!!! Reborn HARD!

Final Phase: Mental Toughness Unstoppable! 

Finally we will put the whole package together and you will complete the most intense 45 Day Training PROGRAM EVER CREATED by SGPT!!!

No excuses! Never Quit! Be HARD TO KILL!!!!


This wont be easy! But it will 100% be worth it!
---
---
More from this collection