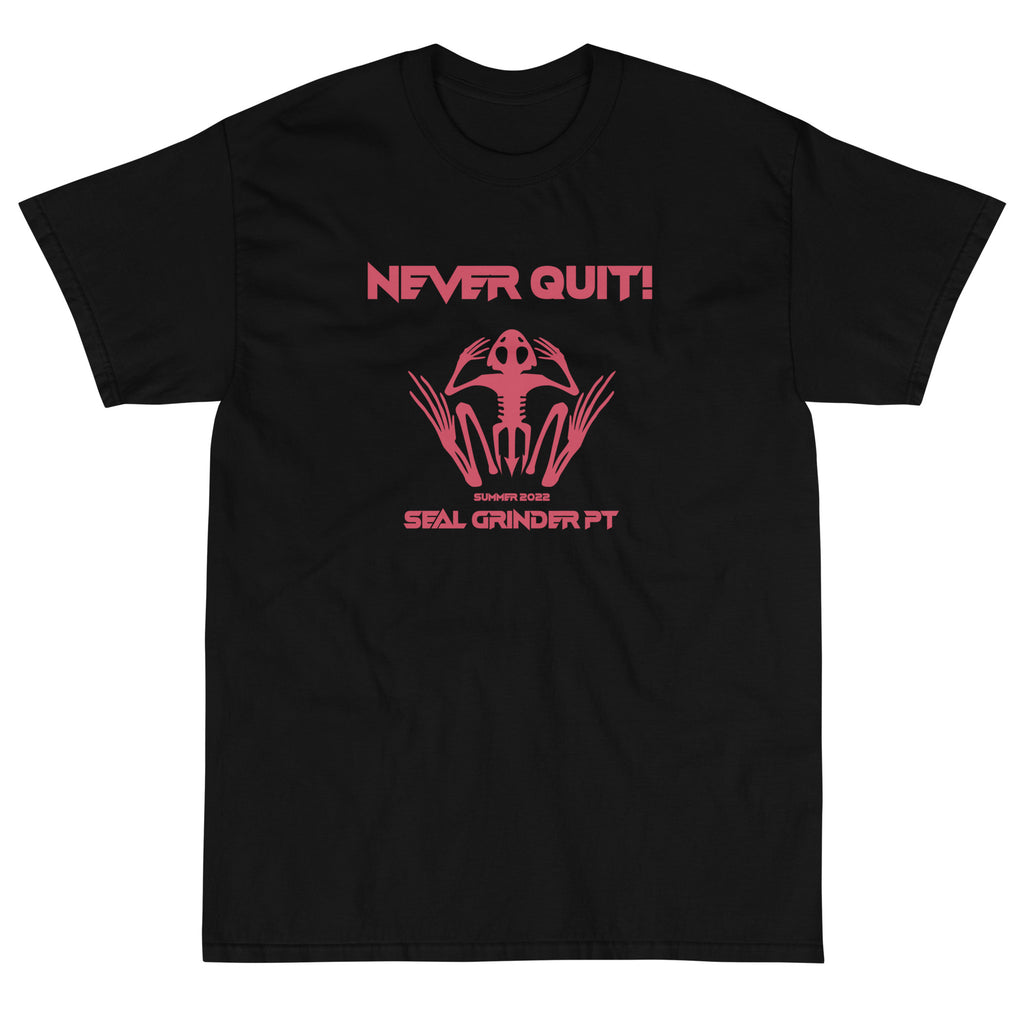 Never Quit 60 Day Challenge Early Enrollment with Free T Shirt
Welcome to the 60 Day Never Quit Summer 2022 Challenge From SGPT!
Challenge Starts June 5th, 2022

60 Days of Hard Hitting Workouts, Challenges, Mindset Training, Mental Toughness Training and BUD/s Style Workouts.
 WITH FREE Limited SGPT T Shirt!
It's time to raise the bar! It's time for the SGPT Summer 2022 Challenge! LET's DO THIS!
Each day you will get an email from Coach Brad with a new workout, challenge and training tip. Each day you will IMPROVE by 1%!
We will combine classic SGPT Training, Grinder PT, Mission Challenges, Strength, Mental Toughness and Mindset Drills. 
You will be pushed to the limits with Weekend Missions and Challenges. 
No Excuses!
FAQ: 
Equipment Needed: PT Area, Pull Up Bar, Sandbag or Barbell with at least 50#'s of weight, Step Up Box, Ruck and a NEVER QUIT Mindset. 
Can you Scale: YES! Anyone can take this challenge
Accountability: YES! Private Facebook Group So you can WORK AS TEAM!
We start June 5th!!! 
Enroll Today!!
HOOYAH!
---