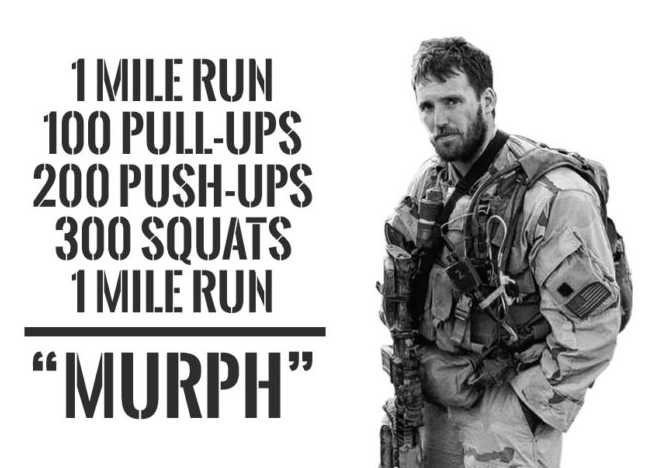 Memorial Day Murph Virtual Team Training 2019
Sign up NOW for our Memorial Day Murph Virtual Team Training Program.

We will create a Private Group. You can train with whatever program you want. Post your workouts, get training tips, get team support!
We are starting in 5 Days.
This is $19.99 to sign up! Why? Because you need to put some skin the game!
Sign up NOW and we will get you access.
We will have prizes for multiple categories:

Best Time
Most Improved
Best Creative Scaled or Moded version and MORE!
Crush your Murph Goals this Memorial Day! 
Monday May 27!
We will get you a discount code for our best training plan for Murph!
Also we will have limited edition swag inside! 
You will get an email with a download to access the Private Group. 
You will need Facebook to participate. If you don't have an account, just make a fake gmail and sign up with fake info. It's all 100% safe from shady FB privacy issues. No EXCUSES! 
---